Dining Room

»

Dining Tables

»

Isabel Dining Table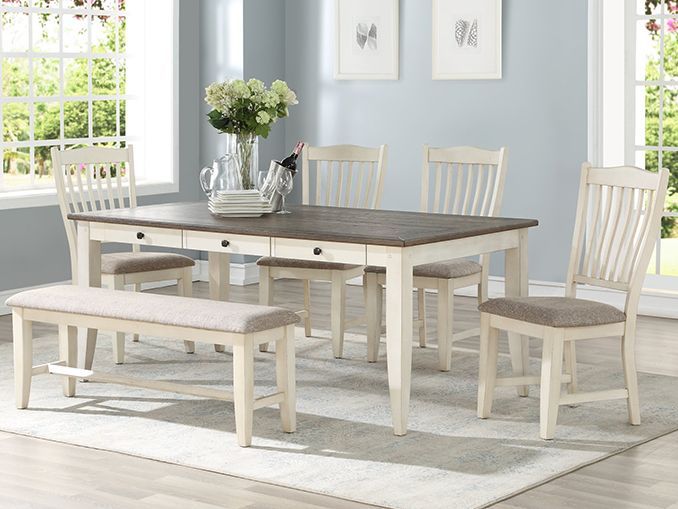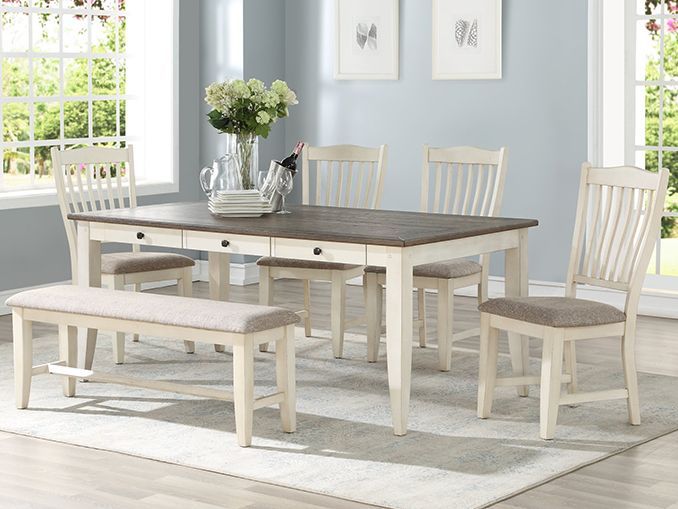 Isabel Dining Table
$932.99
$793.04
Prices are subject to change and prices do not supersede in-store pricing. Please contact your local store for current pricing.
SKU: 1147-4072L
Constructed of Rubber wood solids and Oak veneers, this rustic two-tone dining set is sure to be a crowd favorite. They say the opposites attract, the light brown wire brush finish on the top contrasts beautifully with the off white base and legs that are coated with Nitrocellulose Lacquer, especially designed to protect wood surfaces, and keep them smooth and glossy for years to come. The table features 3 functional, full-extension storage drawers on each side. The set includes a table, four side chairs, and a bench, all firm, comfy seats are upholstered in warm gray polyester linen. Get your instant dining room makeover with this amazing package!
Anchorage: 0
Fairbanks: 3
Soldotna: 0
Wasilla: 0
Total Available: 3
Not in stock nearby? We transfer—at no cost to you!
Similar Items
No avaliable products found for this category or filter combination, please try another.